Here you will find information on current fundraising events you can take part in and previous events to take inspiration from if you are thinking of holding your own fundraising event.
1 week of our Support Line
1 Carer Education Session
Current Fundraising events
Kerry's Half Marathon 
One of our Dementia Advisers, Kerry Hyatt, is running the Oxford Half Marathon on the 16th October 2022. 
Despite being told she'd be unlikely to run long distances following breaking both legs after being hit by a car in 2012, Kerry is determined to run a half marathon and raise money for Dementia Oxfordshire along the way.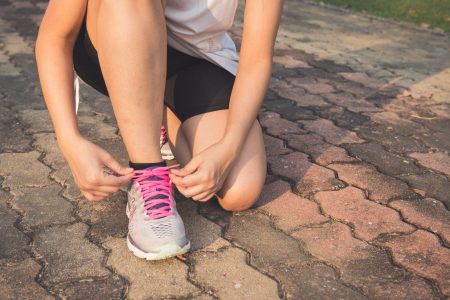 Oxon Shamrocks Celtic Supporters Club
The Oxon Shamrocks Celtic Supporters Club have chosen Dementia Oxfordshire as their chosen charity until the end of May 2024. They will be holding raffles and collections at their charity events after watching Celtic matches at the White Hart in Bicester, to which they welcome all.
Find out more in their Facebook Group: Oxon Shamrocks – Celtic Supporters Club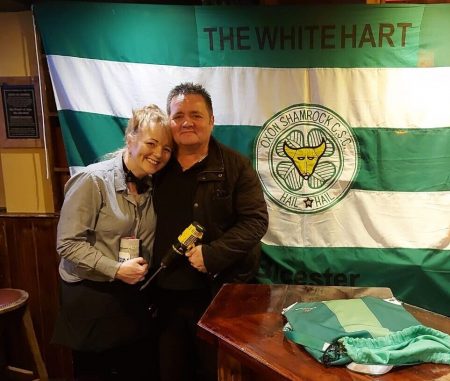 Previous Fundraising events
Lots of generous individuals and groups have held fundraising events for Dementia Oxfordshire previously. These include:
Carols at the Covered Market.
Duns Tew coffee morning with a fresh produce stall, raffle, teas and coffee.
David Mallinson from the Atlantic Institute ran 2 miles everyday for a month.
Facebook birthday donations.
Diamonds for Dementia at Oxford's Open Doors.
Jorgie cycled 331 miles in summer 2020.
Pete rowed the width of the

English Channel (34,000 meters) on a static rowing machine.
We have a poster with a QR code, which people can scan on their phones and donate directly to our JustGiving page. If you wish to display our poster you can download it below. Please get in touch if you would like a Dementia Oxfordshire collection tin. 
If you have been inspired to support us, you can help our service today by donating. If you would like to find out more about donating please see our dedicated webpage.