Rachel Scurr bravely had her head shaved at the Millers Grange Ruby Fete and raised an amazing £1560 by doing so. Thank you so much Rachel and the Millers Grange Care Home team for your incredible support!
All money raised will be used to support people living with dementia and their carers across Oxfordshire, including through our education and support sessions.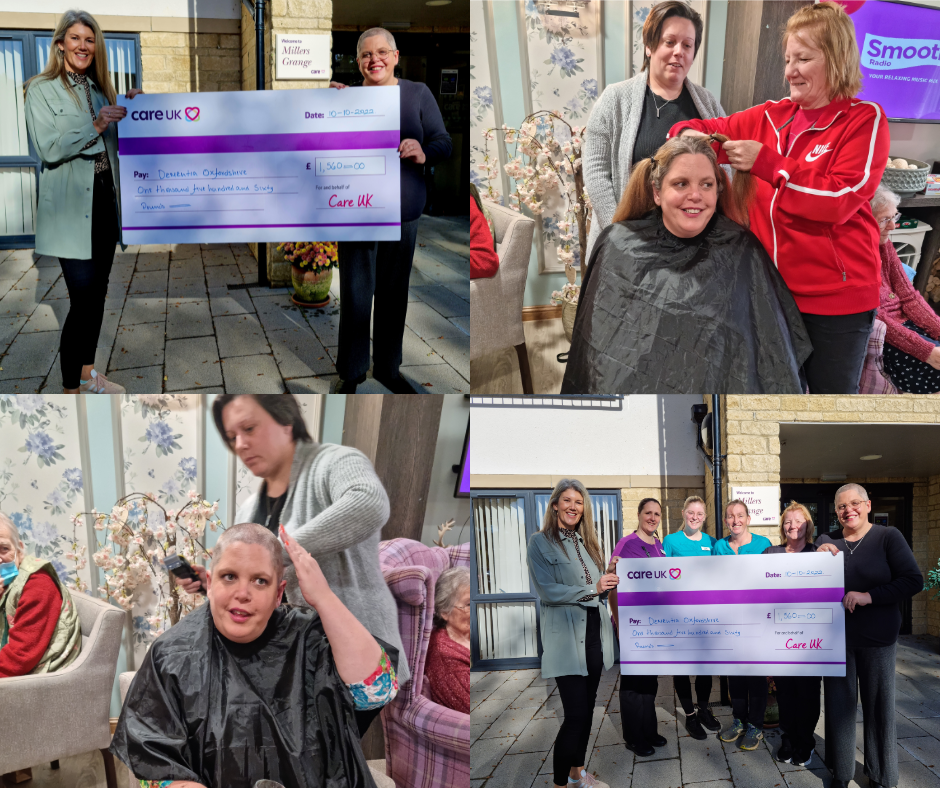 If you would like to run your own fundraising event for Dementia Oxfordshire and wish to know more, you can contact our fundraising team at fundraising@dementiaoxfordshire.org.uk.