We provide advice and support along your dementia journey.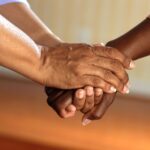 The Dementia Oxfordshire team will be at events around the county to mark Dementia Action Week. Come and say hello at your local event!
Read More »
Sign up to get a monthly round-up of news, activities, events, hints and tips from Dementia Oxfordshire straight to your inbox.
Keep in touch with us more regularly and join our online community by liking our facebook page.