This page discusses the importance of exercise for people living with dementia and gives advice and tips on how to help someone living with dementia to exercise. 
Importance of Exercise for People Living with Dementia
Encouraging and supporting people to carry on doing activities that they feel accomplished at, is also a very good way of helping them to maintain their general health and sense of wellbeing.   
Sometimes however, people living with dementia feel that they are going to live life to the full for as long as they can and decide to try something new.  Staying curious and physically active can make a hugely positive difference to coping with the symptoms of dementia as it progresses.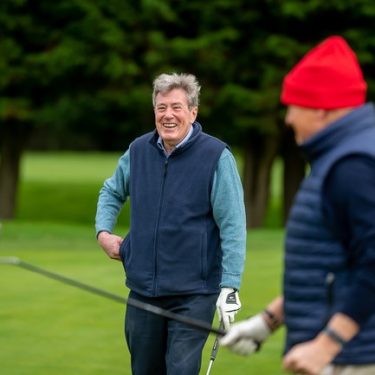 Local leisure centres often have a range of reasonably priced classes and activities.  You may also notice 'relaxed' sessions on offer.  These are aimed at people who may prefer to attend at quieter times or, that have adjusted lighting or extra staff on hand (e.g. in the gym or for swimming).  These may be of interest if mainstream times start to become difficult to cope with. 
You may already be a member of a sports club.  Alternatively, local authority leisure centres have a number of membership options that may prove more economical than paying as you go.  Exercise classes may cost in the region of £5 – £7 each time.  However, if you are entitled to a personal budget from your local authority, you may be able to use some of it to help cover the cost.  Alternatively, your doctor may be able to refer you to an exercise scheme in the area. 
You may prefer a high-end sports kit but remaining fit and active does not always require expensive clothes and equipment.  A well-fitting pair of training shoes and comfortable leisure clothing are the basics. 
Remembering to drink enough water is very important – as dehydration can contribute to increased confusion for people with a diagnosis of dementia.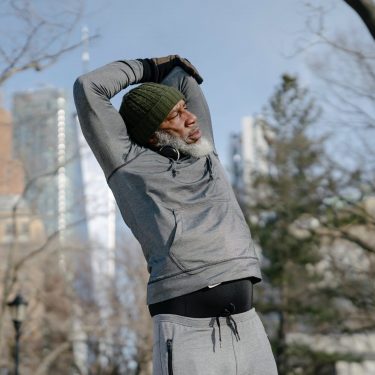 Accompanying someone to an exercise class can provide the reassurance and confidence they need to continue to attend and realise the benefits. 
Gently practising the steps or helping to count the repetitions is a great way to support someone. 
Talking with the instructor (together with the person who's training) may be useful for understanding what the exercises are helping to do e.g. improving mobility, preventing stiffness and pain, or better circulation.
Generation Games is Age UK Oxfordshire's physical activity service. They provide a variety of classes including Chair based exercise, Exercise to music and Strength & Balance. They have produced an exercise video specifically for people living with dementia to follow along at home.