Dementia is an umbrella term used to describe a collection of symptoms that occur when certain diseases, or conditions, affect the brain. The symptoms will depend on which condition is causing the dementia, and which parts of the brain are affected (Age UK, 2020).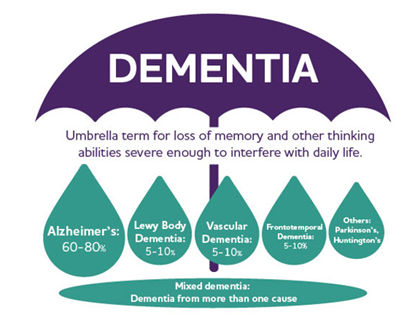 Part 1: Introduction to Dementia
How does dementia affect the brain?
Part 2: The Different Types of Dementia
Part 3: A Walk Through dementia
This series of videos, produced by Alzheimer's Research UK, is designed to be viewed in Virtual Reality and gives you an insight into the challenges someone with dementia can face when out and about and at home.
Part 4: Caring for Someone with Dementia
Understanding the caring role
Self-compassion and the "good enough carer"
Tackling the inner self-critic
Self-compassion techniques
If you have any follow-up questions from watching these videos, please contact a member of our team.