Dementia Oxfordshire will be marking Dementia Action Week, which this year runs from 16th-22nd May, by taking part in events across the county. Dementia Action Week is an awareness campaign ran by Alzheimer's Society to encourage individuals and organisations to 'act on dementia'.
Dementia Oxfordshire are hosting two Dementia Information Days. One of the 17th May at The Venue, in collaboration with Ark-T Centre and another on 18th May at Bicester Library. These days are a great opportunity to meet the Dementia Oxfordshire team, get information and advice on anything relating to dementia and enjoy some tea and cake. The Dementia Oxfordshire team will also be present at many other events around the county during this week, including memory cafés and the Older Persons Day at the Witney Corn Exchange.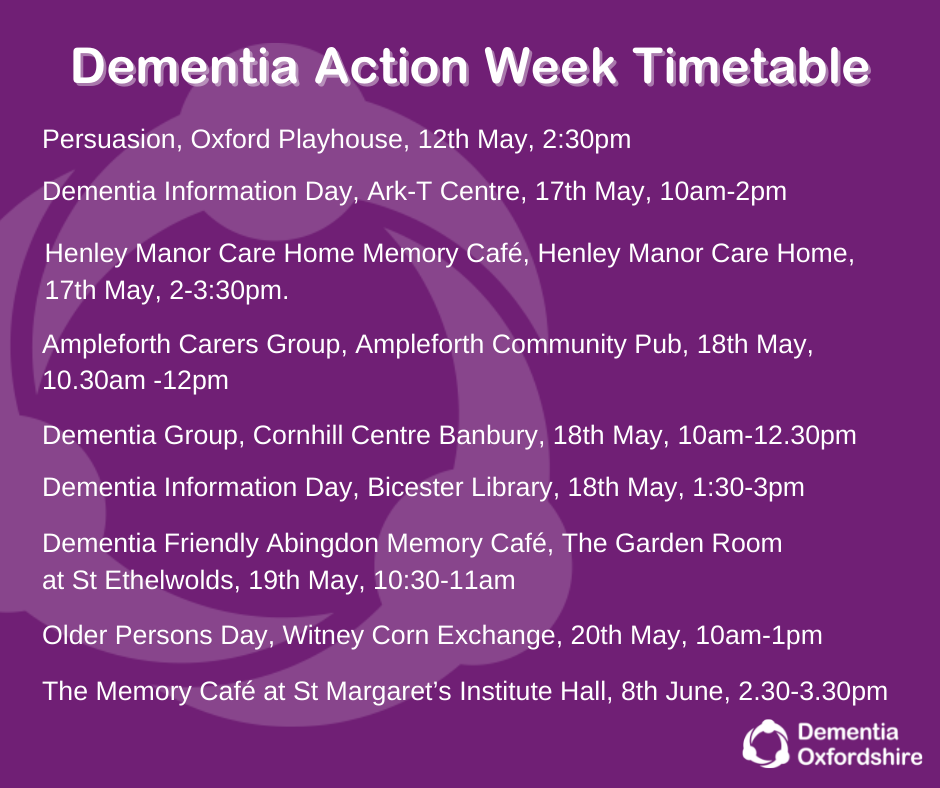 Dementia Oxfordshire are also encouraging local organisations, groups and businesses to think about the ways they can better support people living with dementia and to consider taking part in dementia awareness training.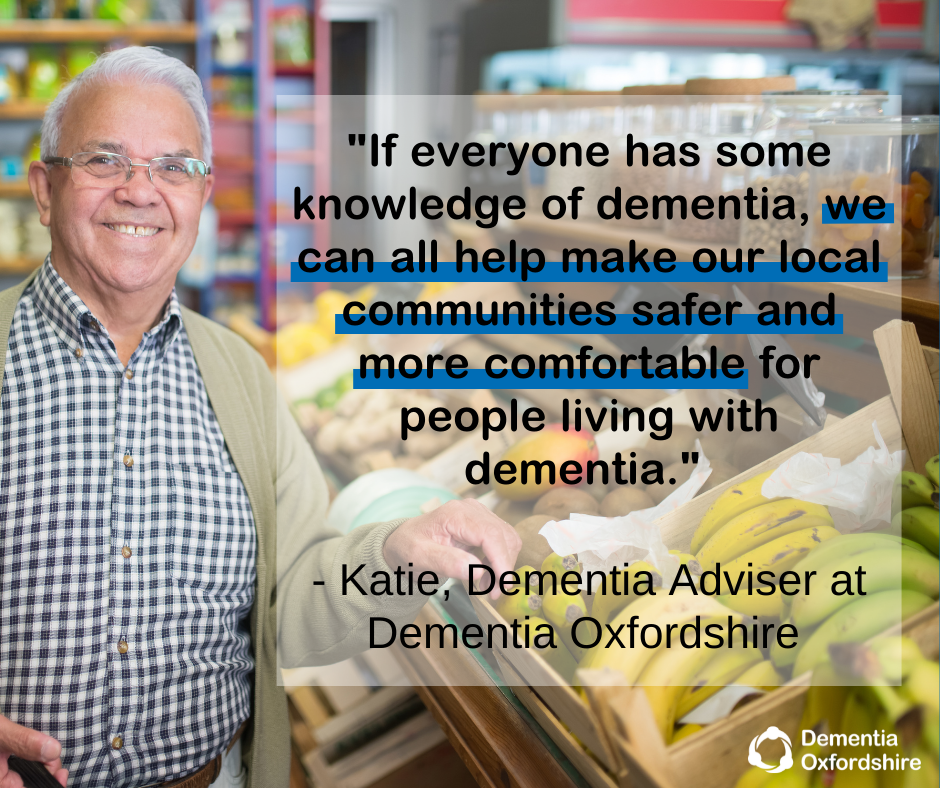 Other local businesses and organisations are also marking Dementia Action Week. Didcot Wave is hosting a free relaxed swimming session on Sunday 22nd May 5:30-7pm for people living with dementia or caring for someone who does. Families of people living with dementia are also welcome to join.