Andrew Dyer, one of our Dementia Advisers, recently joined a group to enjoy some time at a local Oxfordshire stables. He told us about the visit.
On a sunny August morning some Dementia Oxfordshire clients Diane, Graham and Jackie, were invited for "Tea with a Pony" at Riding for the Disabled in New Yatt, Nr Witney.
After refreshments, we were given a tour of the fantastic facilities at their centre and learned more about the five ponies, under their care. There were opportunities to make a fuss of their most friendly pony, a beautiful black cob called Betty.
As a gentleman that enjoyed a life of riding well into his 80s, Graham was in his element being around horses once again and enjoyed telling us all about his favourite horse and where he used to go hunting several times per week.
Diane said she has always loved horses and once looked after a horse called Jess who looked very much like Betty, she found it nostalgic being back with familiar sounds and smells of a working yard.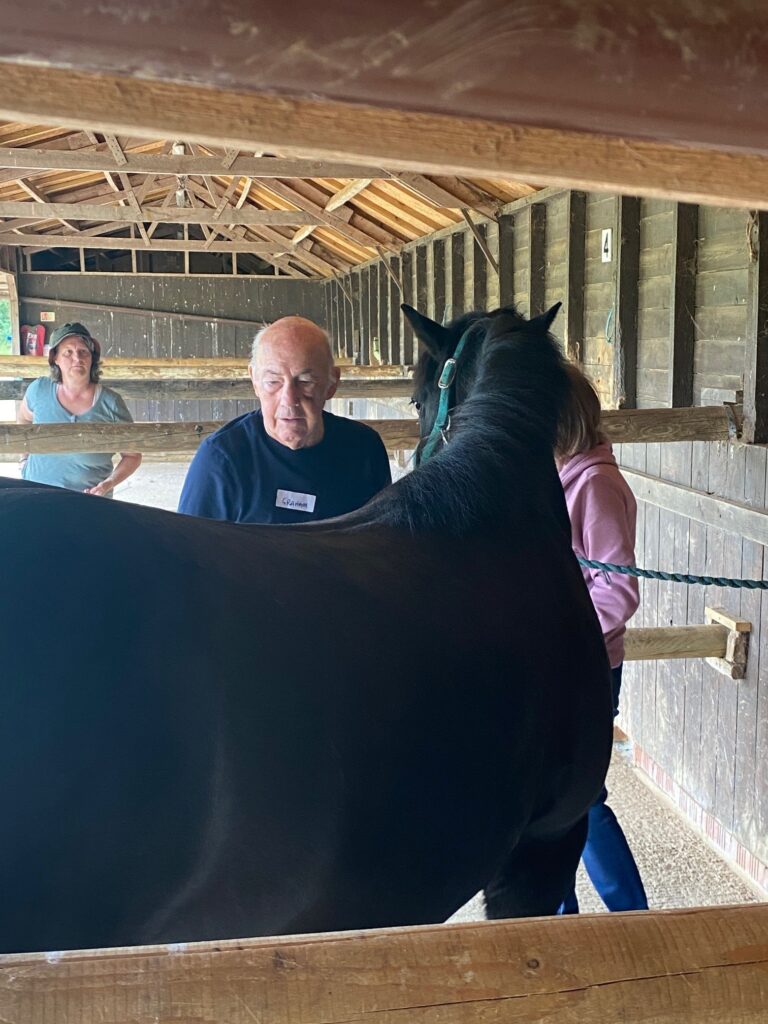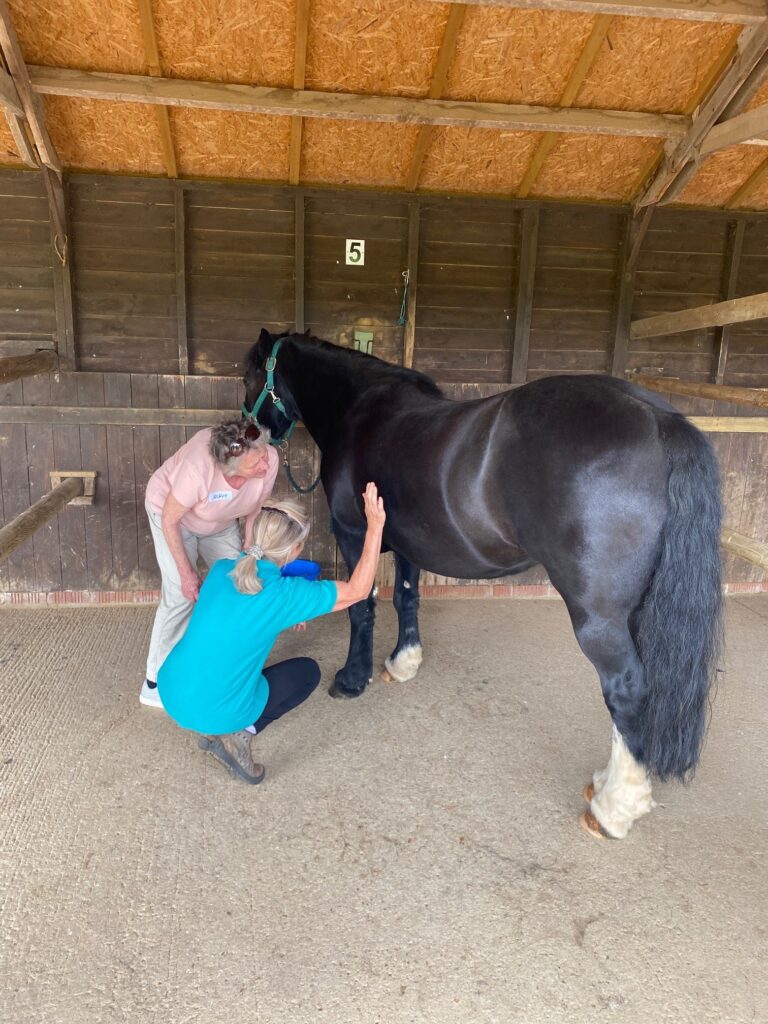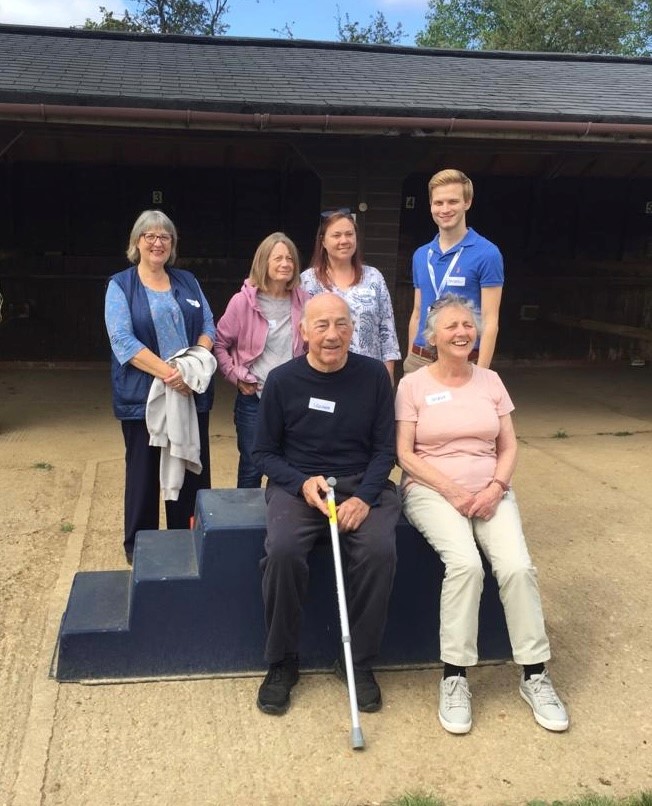 As an animal lover, Jackie thoroughly enjoyed the morning and made friends with the yard's cat. However she didn't think her dog would be too impressed when she got home and found out what she'd been up to!
Riding for the Disabled can provide one to one therapeutic riding sessions for disabled children and adults, including people living with dementia. Though, a fairly good level of mobility would be required for anybody interested in riding. You can find out more about what New Yatt can offer on their website.