The Wayback is a simple form of one to one or group reminiscence therapy. It uses a virtual reality film series designed to trigger memories for those living with dementia and therefore spark conversations between them, their carers and loved ones.
The films are highly detailed, recreated, positive moments from the past such as street parties and gatherings during the 1953 Coronation and life during the winning summer of the 1966 World Cup. They are made by Thomas Thomas Films, an EMMY award winning production company based in London. They are watched via a phone app, which is placed into a Google Cardboard VR viewer, similar to the old viewmaster.
"The Wayback enables people living with dementia and their families and carers to connect and share memories. Through these memories and connections people can maintain their identities, friendships and family links.  The Wayback is a powerful and useful resource for professionals and families alike" Professor Martin Green OBE, CEO of Care England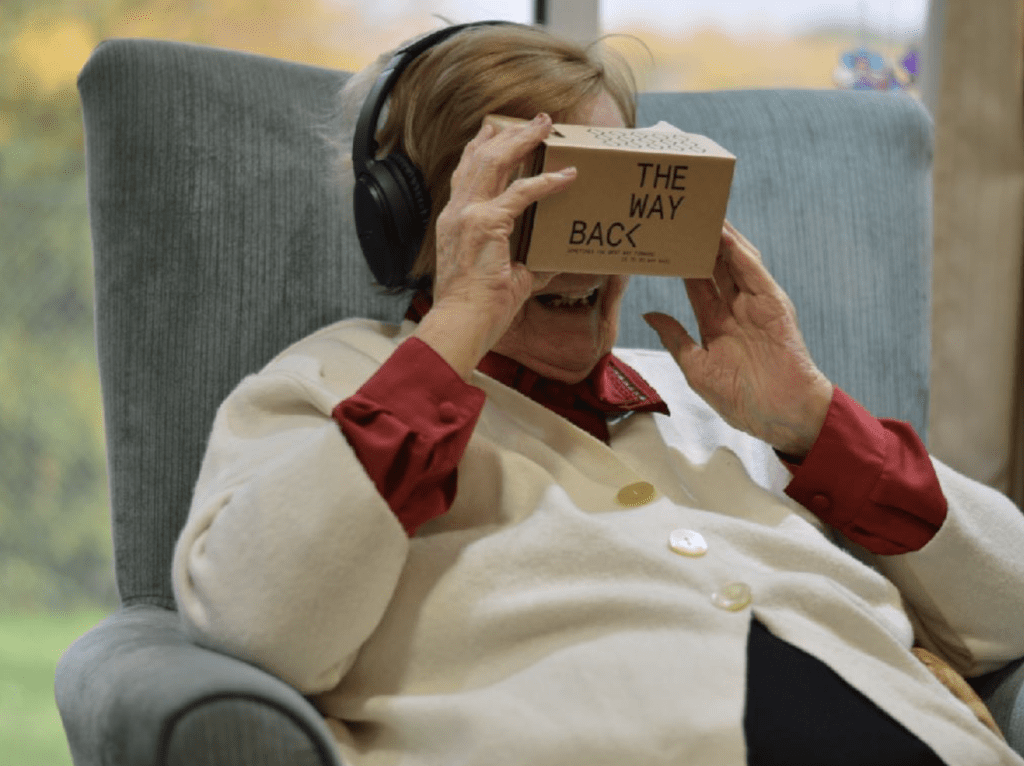 Visit the thewaybackvr.com to subscribe and receive a complementary Google Cardboard VR viewer.