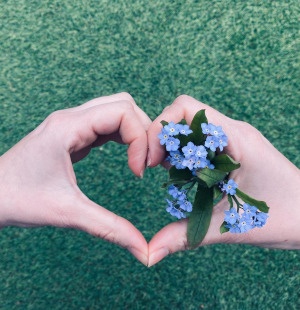 At this time of the COVID-19 you may be self-isolating? The Forget-me-not flower is often associated with people with dementia but it is imperative we don't Forget-me-not their Carers.
Here at Dementia Oxfordshire our service is increasing telephone contact to support those Carers who may have concerns about how they are going to cope, feeling very isolated and alone.
A regular telephone call can be very reassuring when there are anxieties including food shopping, collecting medication prescriptions along with their own personal health. Who will care if they are ill?
So please support Dementia Oxfordshire so we can continue to support those in need.
Donate online here and provide vital support to those living with Dementia in Oxfordshire.
Donate by post: Send a cheque payable to Age UK Oxfordshire (for attention of Dementia Oxfordshire) to 9 Napier Court, Barton Lane, Abingdon, OX14 3YT
Dementia Oxfordshire is a service delivered by Age UK Oxfordshire and Dementia UK.  Age UK Oxfordshire leads this service and all funds donated through these links and associated fundraising will help Age UK Oxfordshire to provide one to one support to people living with dementia in Oxfordshire

If you would like to donate to support people living with early onset dementia you can donate to Dementia UK here.