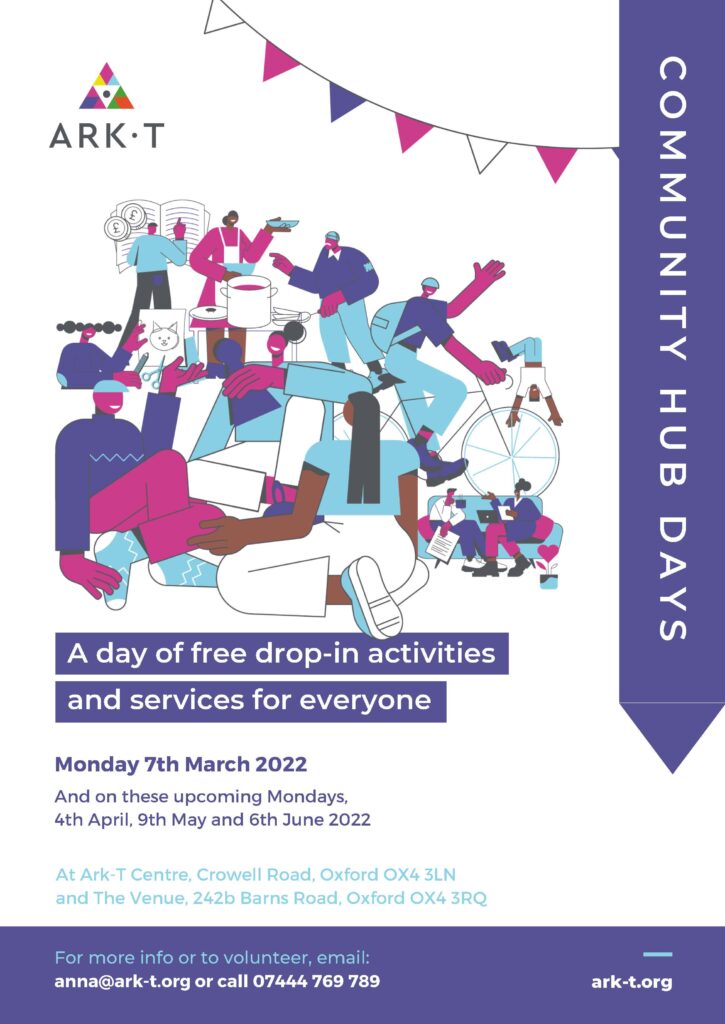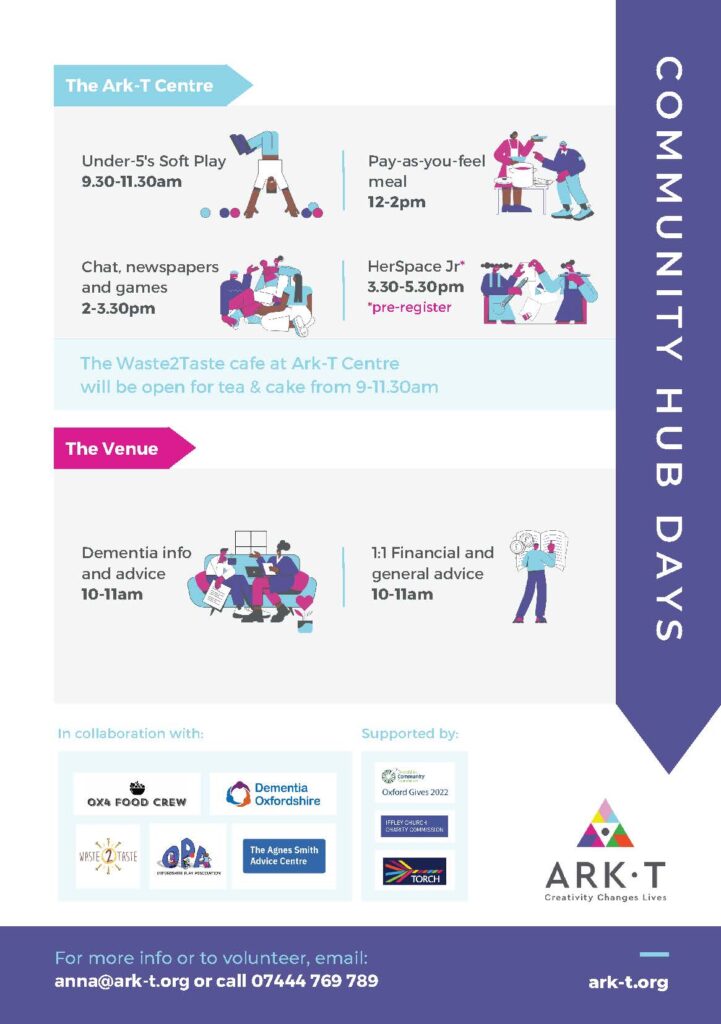 Ark-T in collaboration with other local charities, including Dementia Oxfordshire, host a monthly Community Hub Day full of free activities for everyone.
On these days from 10-11am at The Venue, a Dementia Adviser will be available to answer any questions you may have or provide advice on any matter relating to dementia. People living with dementia and their carers are then welcome to join a pay-as-you-feel community lunch from 12pm, followed by a chat with others, newspapers and games from 2pm.
This is a great opportunity to get advice and support from a Dementia Adviser whilst enjoying a day of activities and socialising with others.
For more information contact anna@art-t.org or janeprobets@dementiaoxfordshire.org.uk.