Join us for our monthly friendship café, for those living with dementia and their carers.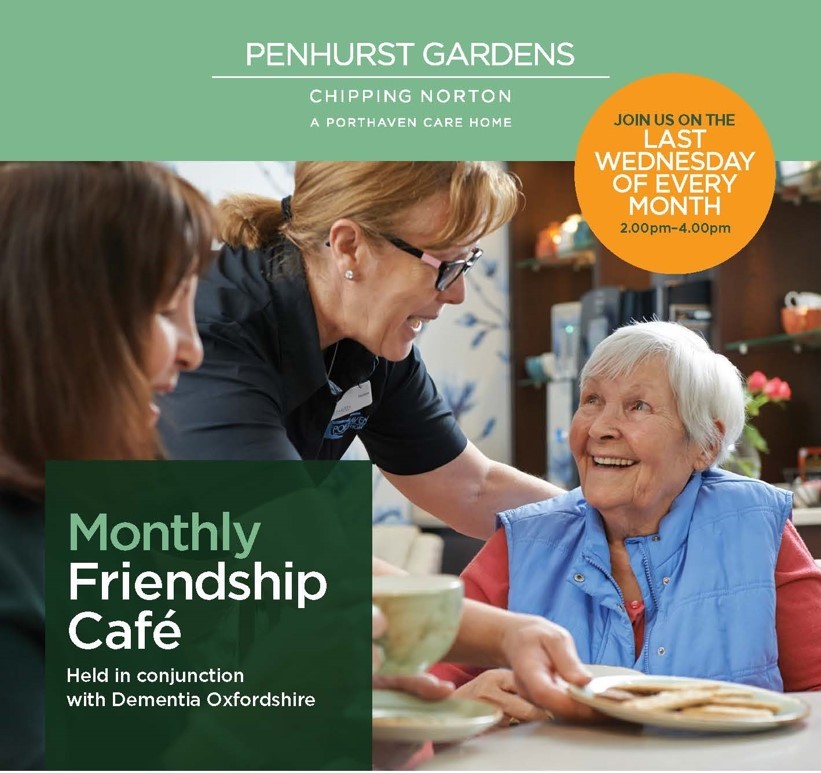 These friendly and informal gatherings are free to attend. Join us to share advice or simply enjoy a coffee and cake with friends in a relaxed and supportive environment.
Penhurst Gardens Care Home, New St, Chipping Norton OX7 5ED
Last Wednesday of every month
2pm – 4pm
For more information contact Deeon Pegg on 01608 698100 or deeon.pegg@porthaven.co.uk.
The friendship café is being run by Penhurst Gardens, Chipping Norton in conjunction with Dementia Oxfordshire.