What are the BT landline changes?
Technology moves quickly these days and it can be difficult to keep up. One such change involves BT landlines, which have been a staple in households across the UK for decades. BT recently announced that they would be moving away from the analogue network of landlines they have in favour of transmitting phone calls over a digital connection.
These changes are aimed at improving network efficiency, reducing maintenance costs, and staying competitive in an increasingly digital world. The transition from traditional analogue voice services to digital voice services is expected to increase the quality of your calls. However, an internet connection will be necessary. This will also mean that BT is going to phase out traditional phone lines, removing traditional copper phone lines, which have been a reliable and familiar communication channel for generations.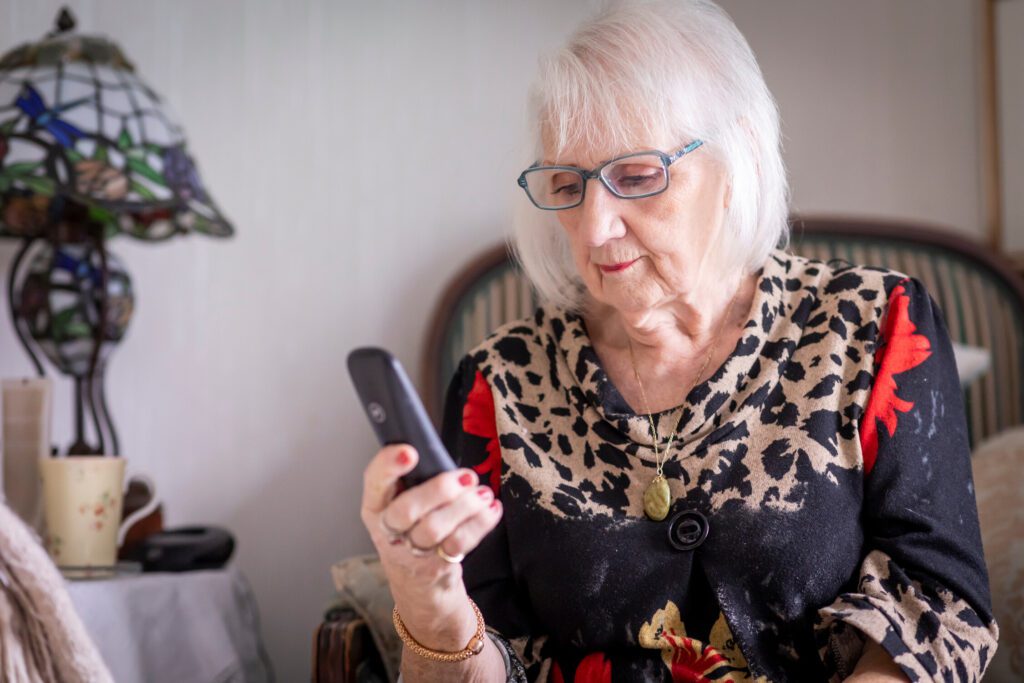 When are the landline changes coming?
For most people living in Oxfordshire, the changes to BT landlines will be occurring in Spring 2024.
However, they are not currently rolling out the landline changes for everyone. They plan to exclude the following groups for the time being:
people over the age of 70
those with additional needs
those without an internet connection
people with personal alarms
anyone who can't get a mobile signal in their home
BT have said that they expect to turn off their analogue network by the end of 2025, so we can expect they will force everyone to make the landline change by that point.
These changes are not just coming for BT customers, all UK telecom providers are making the switch, but they may be coming at different times. Check with your provider to see when this will be.
How will it impact those living with dementia?
While the move toward digital voice services brings several benefits, such as improved call quality and access to additional features, the landline changes will also present many challenges for people living with dementia:
The complexity of transition: Transitioning to digital landlines can be challenging for individuals with dementia. Learning new technologies and navigating the setup process can be confusing and distressing. Carers and family members may need to offer extra support during the transition.
Reliability concerns: Traditional landlines are known for their reliability. In contrast, digital landlines are dependent on a stable internet connection. Those living with dementia may not have the knowledge needed to troubleshoot connectivity issues, potentially leaving them without a stable connection to their loved ones. This dependency on a reliable internet connection might prove tricky for many.
Loss of familiarity: For many individuals with dementia, routine and familiarity are essential for their well-being. The landline changes will disrupt this familiarity, making it harder for them to make and receive calls.
Learning curve: The user interfaces and setup processes for digital landlines may be more complex than traditional phones. Individuals with dementia may struggle to learn and adapt to these changes, causing frustration and anxiety.
Power required: The new digital landlines rely on an internet connection, meaning they also rely on a constant power supply. Therefore, someone can be left without the ability to call their loved ones – or even 999! – in the event of a power cut.
How can we minimise the impact?
First and foremost, the changes will be made a lot easier if carers and families are able to explain the landline changes and help those living with dementia adjust to them.
However, we can still see a rather large issue with the new system. Having no access to a landline connection during power cuts and internet issues is a massive concern to people living with dementia and older people in general, as they are more likely to rely solely on a landline for communication. As a result, it might be worth obtaining a mobile phone with a 'pay as you go', or cheap monthly contract. As long as you keep a mobile device charged, it will still be able to make calls during power cuts and internet issues.
Having said that, some people living with dementia may not be able to comfortably learn how to operate new technology and not every house has a reliable mobile signal. BT is asking that those without a mobile phone or a reliable mobile signal should call them on 0330 1234 150. If you're one of these people, they may be able to fit a backup battery in your home to enable a digital landline to stay connected at all times.
You can also learn more about BT's new landline service on their digital voice page.
If you need further support with the landline changes or anything at all, please contact us or call our support line on 01865 410 210.