Someone living with dementia is likely to feel anxious at the prospect of coping with a new routine or an unfamiliar environment.  Equally, their family or the person supporting them may be so worried about making sure that everything is going to plan, that they overlook the opportunity to relax and recharge themselves.  Therefore, it is a good idea to think ahead about what type of holiday might be the most suitable to the daily life of someone who is now living with dementia.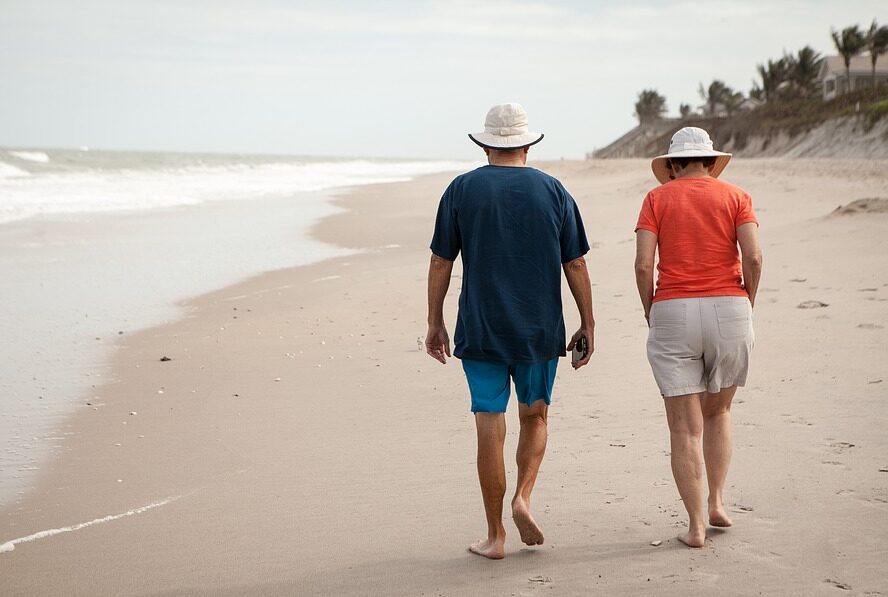 What type of holiday to go on
Family and friends – may offer an opportunity for others to spend time with the person living with dementia so that you (or the person who normally supports them) are able to take a break from each other.  Talking openly about the situation and how they can help is a good first step to preparing for your stay. 
Package holidays – where everything is pre-arranged (or all-inclusive) may be much simpler for you.  Speak to your chosen travel firm or holiday company before you book and make sure that the resort are aware of, and can accommodate your needs. 
Specialist holidays – a number of organisations in the UK are now catering holiday packages specifically designed to meet the needs of people living with dementia independently or with family support.  This form of holidaying is becoming increasingly popular, so looking and booking in advance is highly recommended. 
Plan in enough time to check passports, visas, insurance, medication etc. 
If travelling by air, leave plenty of time to check the airway's requirements.  Most offer a free advisory service for people with conditions that may affect their ability to fly (including dementia) so that any additional help at arrival, check-in, security etc. can be arranged.  There may also be a requirement for you to fill in a number of travel forms and have them signed by your doctor.   
Rail companies also offer assistance and help with travel arrangements if you're intending to go by train. 
If possible, being dropped off and picked up (e.g. by family or friends; taxi services) can take some of the pressure out of your travel planning.  
If travelling by car, try not to drive for more than two hours at a time before having a break.  Motorway services can be quite disorientating for people living with dementia.  Try not to hurry them and offer reassurance if you sense their anxiety. 
Booking into smaller hotels or resorts may be easier for someone living with dementia to relax in. 
Booking out of season may allow the staff to pay more attention to your individual needs. 
Living with dementia can make people very tired.  Allowing time to relax and become familiar with the new surroundings (especially where the en-suite or bathroom is in your/their room) might be helpful.  
The sunflower lanyard discreetly shows that the wearer has a hidden disability and may need extra assistance. This can be especially helpful when travelling.
Passports, visas (if necessary), insurance, medication (enough to cover unplanned travel delays)
Contact telephone numbers close to hand with their country codes if travelling abroad. Will you need a phone charger/adapter?
A mix of cash (kept securely) in case you are not able to withdraw money at your destination (e.g. forgotten PIN number or misplaced bank card).
House keys safely stored ready for your smooth return home.