Home Adaptions and Assistive Technology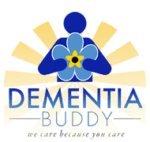 Short Description:
Dementia Buddy is a small local charity, with a big HEART, that was set up to support people living with dementia and Alzheimer's in the local community. We created Guardian Angel devices that can be worn on the wrist, attached to a bag handle or zip, can be pinned to a hat or coat or attached to keys.
Short Description:
This simple safety device will help individuals to retain their Locking-cooker-valve-(1).jpg independence, and provide reassurance to family, friends and carers; as the caregiver can easily control when gas can and cannot be used safely once fitted.

Short Description:
GranGran is building a smart home and health integrations platform that empowers carers to monitor and automate care while increasing the independence and comfort of their "Care Residents." We are creating a bridge between off-the-shelf smart home devices, care providers, and "Care Residents."