Carer Support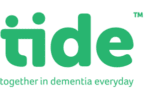 Short Description:
We're determined to change the way carers are recognised, valued and treated. We believe that services and support for carers of people with dementia are a fundamental and necessary human right. It is our mission to ensure that the needs of these carers are recognised and valued by absolutely everyone in the UK: politicians, the health and social care system, the educational system, employers, the media and the general population.

Short Description:
Carers Oxfordshire is a free service which offers information, advice and support to adult carers in Oxfordshire.
Short Description:
Dementia Oxforshire provides education and awareness sessions for carers and other organisations.